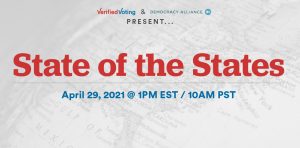 VIRTUAL EVENT
Join Us! State of the States Briefing on April 29 at 1:00pm ET
The work of making our elections secure and accurate is happening now, all across the country. Join our virtual event to learn more about how we're working to ensure that every voter can trust that their vote counts. You'll have the opportunity to join a Q&A breakout session with one of our experts to hear more about an issue of particular concern to you. Space is filling up fast, so register here today!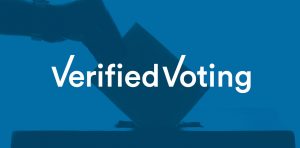 LETTER
Verified Voting, the Carter Center, Brennan Center for Justice, and RSM Election Technologies send letter to AZ Senate on Election Audits
Click here for our joint letter to the Arizona State Senate addressing a recent decision to engage Cyber Ninjas to audit ballots – and urging the Arizona Senate to stop efforts that could undermine confidence in our elections.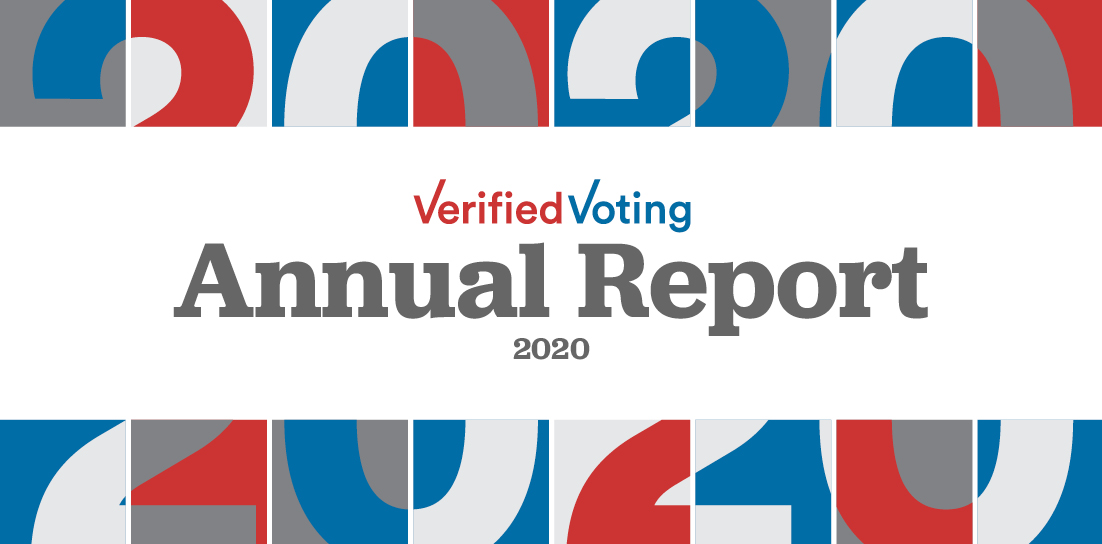 REPORT
Verified Voting Annual Report 2020
Our 2020 annual report is here and it captures the highlights of our work, our key takeaways, and what's next for election security. As we look ahead, we are strengthened by our supporters and the allies we've gained to help strengthen democracy for all voters.