Contact Verified Voting

Phone: 760-804-VOTE (8683)
Mailing addresses for 501(c)(3) correspondence, 501(c)(3) donations, and 501(c)(4) correspondence/donations:
501(c)(3) "Education & Outreach" correspondence only:
Verified Voting Foundation
1500 Chestnut St. #2315
Philadelphia, PA 19102
501(c)(3) "Education & Outreach" donations via check:
Verified Voting Foundation
PO Box 780129
Philadelphia, PA 19178-0129
501(c)(4) "Advocacy" correspondence & donations:
Verified Voting.Org, Inc
1500 Chestnut St. #2320
Philadelphia, PA 19102
Information & Feedback
info@verifiedvoting.org
Audits
audit@verifiedvoting.org
Press
press@verifiedvoting.org
Donate
development@verifiedvoting.org
The Verifier
verifier@verifiedvoting.org
Jobs
jobs@verifiedvoting.org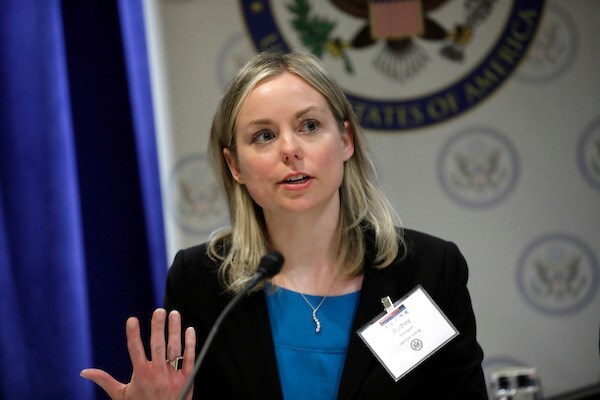 We welcome speaking opportunities at conferences, panel discussions, university lectures, and other events (both in-person and virtually).
Our staff, Board, and Board of Advisors are nationally recognized subject-matter experts on the issue of election integrity and the responsible use of technology and have spoken to diverse audiences about these issues.
Our team produces tailored presentations for each audience, whether they are election administrators, academics, advocates, or the general public. Our previous presentations have covered unique topics from cybersecurity and hacking threats, data-driven modules like our Verifier, how election security supports GOTV and voter registration, and more. Our most popular presentations cover the election security landscape, current threats to our democracy, and how the audience can help improve how elections are conducted in our country.
Reach out to us! We look forward to hearing from you and crafting a meaningful presentation for your audience. Please email info@verifiedvoting.org with the date, time, location, audience, and topic of your event and someone will get back to you within a few days.