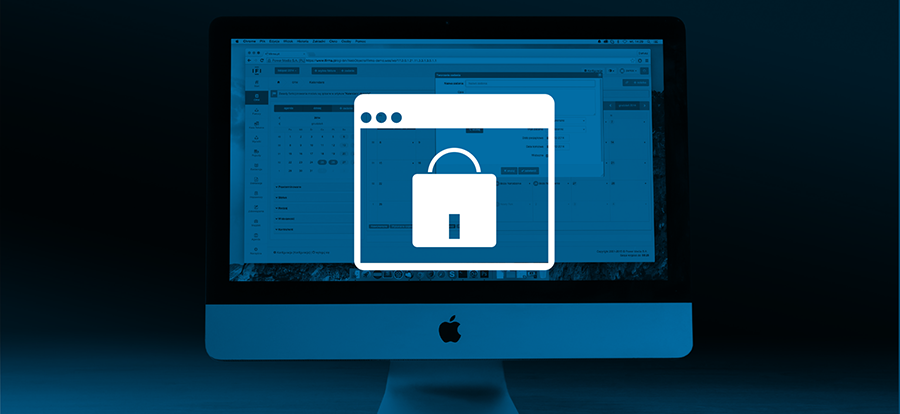 About Internet Voting
Expanding insecure technology like internet voting makes election results less trustworthy—at a time when having secure and verifiable elections is more important than ever.
Internet voting endangers voters' privacy, capacity to vote, and trust that their votes are being recorded and counted accurately—and erodes public confidence in our elections. Every voter has a right to a secret ballot that cannot be traced back to them, but a voter's identity must also be verified to ensure no one else votes in their name. This combination of privacy and verification is impossible with current internet voting technology. Instead, voter-verified paper ballots are recommended as the most secure option for voting, because they can be audited and recounted to confirm election results. Internet voting does not provide a paper ballot. Even if an election official prints an electronically returned ballot, the voter never interacted with the printed copy and cannot verify it is correct. Learn more about internet voting.
Click here for the latest news from Verified Voting about Internet Voting.
Internet Voting: State by State
Electronic ballot return varies by state—and sometimes county.
Voters permitted to use the return method specified are listed below with links to relevant statutes.

| | | | | | |
| --- | --- | --- | --- | --- | --- |
| 2024 | Fax | Email | Web Portal | First Year in Use | Voters Permitted to Use Electronic Return Method |
| Alabama | | | X | 2016 | Military and overseas voters outside the U.S. |
| Alaska | X | | | 1998 | Military and overseas voters and voters who apply within 15 days of Election Day |
| American Samoa | | | | | No internet voting |
| Arizona | X | | | 2004 | Military and overseas voters |
| | | | X | 2008 | Military and overseas voters |
| Maricopa County | | X | | 2020 | Military and overseas voters |
| Pima County | | X | | 2020 | Military and overseas voters |
| Arkansas | | | | | No internet voting |
| California | X | | | 2004 | Military and overseas voters |
| Colorado | X | | | 2004 | Military and overseas voters and voters experiencing certain emergencies |
| | | X | | 2008 | Military and overseas voters and voters experiencing certain emergencies |
| | | | X | 2018 | Military and overseas voters, voters with print disabilities, and voters experiencing certain emergencies |
| Connecticut | | | | | No internet voting |
| Delaware | | X | | 2010 | Military and overseas voters and voters with disabilities |
| | X | | | 2010 | Military and overseas voters and voters with disabilities |
| District of Columbia | X | | | 1992 | Military and overseas voters |
| | | X | | 2012 | Military and overseas voters |
| Florida | X | | | 2002 | Military and overseas voters outside the U.S. |
| Georgia | | | | | No internet voting |
| Guam | | | | | No internet voting |
| Hawaii | X | | | 1994 | Voters who need a replacement ballot or who do not receive a mailed ballot within five days of the election, voters who can't return ballots by close of polls, and voters with disabilities |
| | | X | | 2016 | Voters who need a replacement ballot or who do not receive a mailed ballot within five days of the election, voters who can't return ballots by close of polls, and voters with disabilities |
| Idaho | X | | | 2008 | Voters directly affected by a national or local emergency |
| | | X | | 2008 | Voters directly affected by a national or local emergency |
| Illinois | | | | | No internet voting |
| Indiana | X | | | 1996 | Military and overseas voters and voters with print disabilities |
| | | X | | 2010 | Military and overseas voters and voters with print disabilities |
| Iowa | X | | | 2006 | Military and overseas voters in an imminent danger pay area or active service members outside the U.S. |
| | | X | | 2006 | Military and overseas voters in an imminent danger pay area or active service members outside the U.S. |
| Kansas | X | | | 1994 | Military and overseas voters |
| | | X | | 2012 | Military and overseas voters |
| Kentucky | | | | | No internet voting |
| Louisiana | X | | | 1992 | Active duty military, overseas voters, and absentee voters who will not be able to vote timely by mail and voters with disabilities |
| Maine | X | | | 1996 | Military and overseas voters |
| | | X | | 2010 | Military and overseas voters and voters with disabilities |
| Maryland | | | | | No internet voting |
| Massachusetts | X | | | 2010 | Military and overseas voters |
| | | X | | 2010 | Military and overseas voters |
| | | | X | 2022 | Voters with certain disabilities |
| Michigan | | | | | No internet voting |
| Minnesota | | | | | No internet voting |
| Mississippi | X | | | 2000 | Military and overseas voters |
| | | X | | 2006 | Military and overseas voters |
| Missouri | X | | | 2002 | Military and overseas voters in areas designated inaccessible by the secretary of state or affected voters in cases of a declared emergency |
| | | X | | 2006 | Military and overseas voters in areas designated inaccessible by the secretary of state |
| | | | X | 2014 | Military and overseas voters in areas designated inaccessible by the secretary of state |
| Montana | X | | | 2000* | Military and overseas voters |
| | | X | | 2012 | Military and overseas voters |
| Nebraska | X | | | 2010 | Military and overseas voters with prior approval |
| | | X | | 2010 | Military and overseas voters with prior approval |
| Nevada | X | | | 2010 | Military and overseas voters, voters with disabilities, and voters who are tribal members who reside on a reservation |
| | | X | | 2010 | Military and overseas voters, voters with disabilities, and voters who are tribal members who reside on a reservation |
| New Hampshire | | | | | No internet voting |
| New Jersey | X | | | 1996 | Military and overseas voters, who must also send a hard copy of their ballot via postal mail |
| | | X | | 2008 | Military and overseas voters, who must also send a hard copy of their ballot via postal mail |
| New Mexico | X | | | 2004 | Military and overseas voters |
| | | X | | 2008 | Military and overseas voters |
| New York | | | | | No internet voting |
| North Carolina | X | | | 2000 | Military and overseas voters |
| | | X | | 2000 | Military and overseas voters |
| | | | X | 2020 | Military and overseas voters and voters with visual impairments |
| North Dakota | X | | | 1992 | Military and overseas voters |
| | | X | | 2006 | Military and overseas voters |
| | | | X | 2012 | Military and overseas voters |
| Ohio | | | | | No internet voting |
| Oklahoma | X | | | 2004 | Military and overseas voters |
| Oregon | X | | | 2010 | Military and overseas voters |
| | | X | | 2012 | Military and overseas voters |
| Jackson County | | | X | 2020 | Military and overseas voters |
| Umatilla County | | | X | 2020 | Military and overseas voters |
| Pennsylvania | | | | | No internet voting |
| Puerto Rico | | | | | No internet voting |
| Rhode Island | X | | | 2000 | Military and overseas voters and voters with certain disabilities if ballot requested by fax |
| | | X | | 2022 | Military and overseas voters and voters with certain disabilities |
| South Carolina | X | | | 1996 | Military and overseas voters |
| | | X | | 2006 | Military and overseas voters |
| | | | X | 2020 | Military and overseas voters |
| South Dakota | | | | | No internet voting |
| Tennessee | | | | | No internet voting |
| Texas | X | | | 1998 | Active duty military voters and family in a hostile fire or imminent danger pay area or area designated as a combat zone |
| | | | X | 1998 | Individuals on space flights during the early voting period and on Election Day |
| US Virgin Islands | X | X | | 1996 | Military and overseas voters |
| Utah | X | | | 2006 | Military and overseas voters and voters with disabilities |
| | | X | | 2012 | Military and overseas voters and voters with disabilities |
| Summit County | | | X | 2022 | Military and overseas voters and voters with disabilities |
| Utah County | | | X | 2020 | Military and overseas voters and voters with disabilities |
| Vermont | | | | | No internet voting |
| Virginia | | | | | No internet voting |
| Washington | X | | | 2012 | Military and overseas voters |
| | | X | | 2012 | Military and overseas voters |
| West Virginia | X | | | 2008 | Military and overseas voters |
| | | X | | 2010 | Military and overseas voters |
| | | | X | 2018** | Military and overseas voters and voters with disabilities |
| Wisconsin | | | | | No internet voting |
| Wyoming | | | | | No internet voting |
* 12 counties beginning in 2000, one in 2004, 19 in 2006, six in 2008; statewide in 2012
** 24 counties in 2018, statewide in 2020