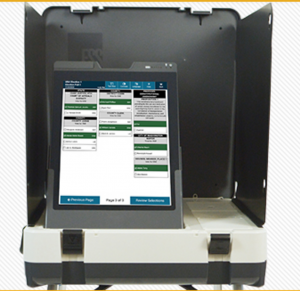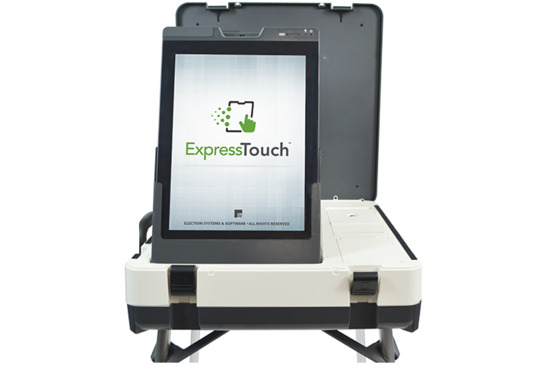 The ES&S ExpressTouch is a direct recording electronic voting device. It is currently used to provide a curbside voting option in 8 Texas counties.
The ExpressTouch allows voters to mark choices on a touchscreen display. After voters are finished marking all their preferred choices, the device presents a "review page" that allows voters to double-check their choices on their ballot. (And if voters skip any contests, the screen indicates "No selection.") After voters have had the opportunity to review all choices on the summary page, to cast the ballot, voters select "Cast Ballot," which causes their choices to be recorded directly in the voting device's electronic memory.
Verity Touch is a paperless voting device only. There is no option to add a voter-verifiable paper audit trail (VVPAT).
Election Systems & Software was founded in 1979 as American Information Systems Inc. (AIS), it merged with Business Records Corp. the following year and changed its name to ES&S. It is now a subsidiary of McCarthy Group, LLC, and McCarthy Capital. As of 2007 it was the largest manufacturer of voting machines in the United States, claiming customers in 1,700 localities. As of 2007 it had approximately 350 employees; 2005 revenues were $117 million. ES&S announced its purchase of AutoMARK Technical Systems on January 28, 2008.