Five Cedars Group
Alternate Format Ballot
Make / Model: Five Cedars Group Alternate Format Ballot
Equipment Type: Ballot Marking Device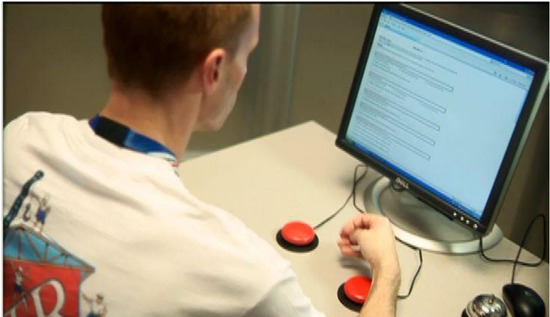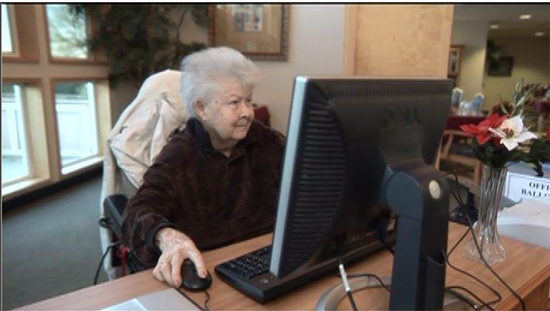 In 2007, OakTree Digital contracted with the Oregon Secretary of State to develop and implement an accessible HTML-based ballot called the Alternate Format Ballot (AFB). Since then a Large Format Ballot (11" x 17", 18pt font) has been added to the choices a voter has for ballot formats. A registered voter can receive an AFB (either the HTML version or the Large Print Version) by calling an elections official and requesting it. New registrants can indicate the need for an alternate ballot format (Braille, AFB, Large Print) when registering through the Oregon Centralized Voter Registration (OCVR) system.
Prior to an election, the county elections office typically generates a specific mailing (label generation) for these voters. The Large Print Ballots are generated, printed locally, inserted in standard ballot envelopes, and mailed to these voters in the same manner as standard ballots. Voters on the HTML AFB list still receive a paper ballot and the required envelopes.
UOCAVA Workshop Position Paper-Oregon Alternate Format Ballot -The HTML AFB is then sent directly to the voter via email or on a CD. The voter who has, or has access to, the necessary technology then completes the ballot independently and privately. The AFB has also been used to fulfill requests from military personnel or overseas voters who did not receive a ballot and need a ballot quickly to ensure timely return. Once received by the voter the AFB is accessed (opened) on a personal computer equipped with whatever technology they have available to access a browser (e.g. screenreader or screen magnification applications, sip-puff devices, joy stick, and the like). Using these devices a voter with a disability can access, mark, verify and print the ballot. The voter's printed ballot (AFB ballot summary page) is then placed into the secrecy envelope and mailed just like any other ballot.
Each state election office in Oregon has at least two accessible computer stations (ACS) that are used to provide access to the AFB for voters with disabilities who do not have independent access to a PC. There is currently no process for electronically submitting the AFB ballot to the county or central ballot repository to provide direct tabulation of the AFB without the duplication process.
Voting with a Disability in Oregon
Oregon Voting Assistance Instructions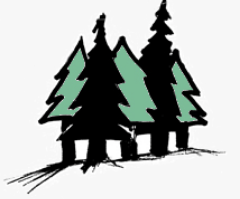 Five Cedars Group, Inc.
1500 NW Bethany Blvd., Suite 200
Beaverton OR 97006
503-536-1280
AFB_info@fivecedrasgroup.com
http://www.fivecedarsgroup.com/
The Five Cedars Group was founded by John Schmitt in 1993, several years after leaving a technical marketing position at Intel. Five Cedars began as a digital marketing agency. Over the years, we grew to be one of Portland's premier digital agencies with clients such as Intel, Microsoft, Oregon Health and Sciences University (OHSU), etc. Five Cedars (previously known as OakTree Digital) completed well over 3,000 client projects as diverse as e-learning progress tracking, a hospital's door key tracking and management system, a HIPPA compliance application, to the Alternate Format Ballot.