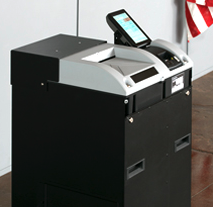 Unisyn Voting Solutions
Unisyn Voting Solutions OpenElect
Make / Model: Unisyn OpenElect OVO and OVCS
Equipment Type: Optical Scan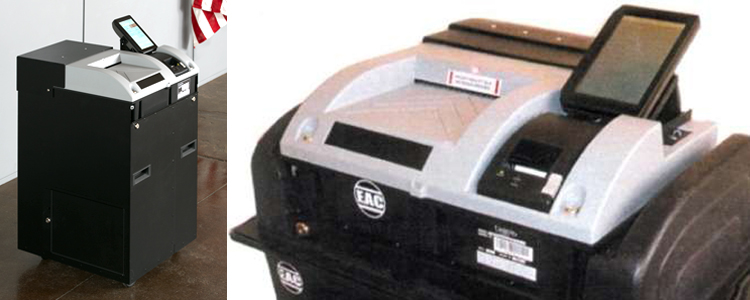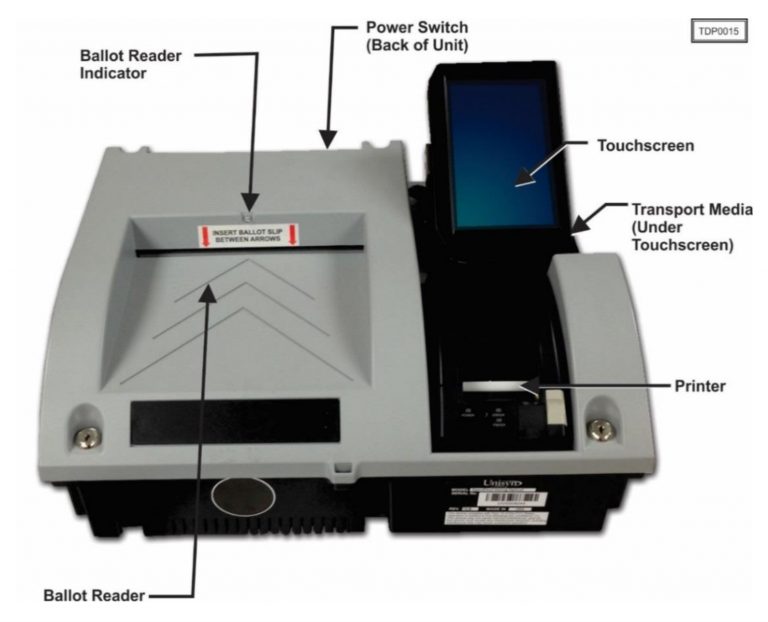 The Unisyn OpenElect Voting Optical (OVO) is a full-page dual-sided optical scan precinct scanner that scans and validates voter ballot pages and provides a summary of all ballot pages cast. The election is loaded from the OVS Election Server over a secure local network or using portable transport media. On Election Day, an OVO at each poll location scans and validates voters' ballots, and provides precinct tabulation and reporting. The OVO runs Logic Tests and Training Elections in addition to General and Primary Elections. A Software Server utility is provided to update the OVO with the current level of certificated software. The OVO unit can also paired with OVI-VC and FVT units for early voting to scan and tabulate early voting ballots and election support at voting centers.
The OVO consists of a Personal Computer (PC), Transport Media (TM), a Ballot Reader, a Printer and an uninterruptible power supply.
The computer component (with a touch panel display) has pre-installed server software (that manages data and communication) and client software that provides a user interface for voting and maintenance. A new election loaded via the Election Server or manually via a Transport Media (TM) sets passwords, parameters, and ballot styles for that election. (Valid ballots for a poll location are reinitialized or set on Election Day startup by scanning a ballot header card).
The transport media is a1 GB or larger USB thumb drive that provides the means of transporting audit, optional ballot page images and results files from the precinct on Election Night to Election Headquarters where the central count system resides. The ballot reader is a dual-sided scanner connected to the PC to scan data from marked ballot pages. The Ballot Reader ejects accepted ballot pages into an attached ballot box or rejects unaccepted ballot pages back out to the voter. The printer is a 58 mm thermal receipt printer connected to the PC to print voter receipts and reports at the OVO.
The Open Elect Voting Central Scan (OVCS) uses a high speed scanner to read absentee and provisional ballots, and to perform recounts. The OVCS also captures Write-In data images and produces a Write-In image report for manual processing. The OVCS consists of the following components: a Personal Computer (PC) Desktop and high speed scanner, typically a Canon DR-X10C.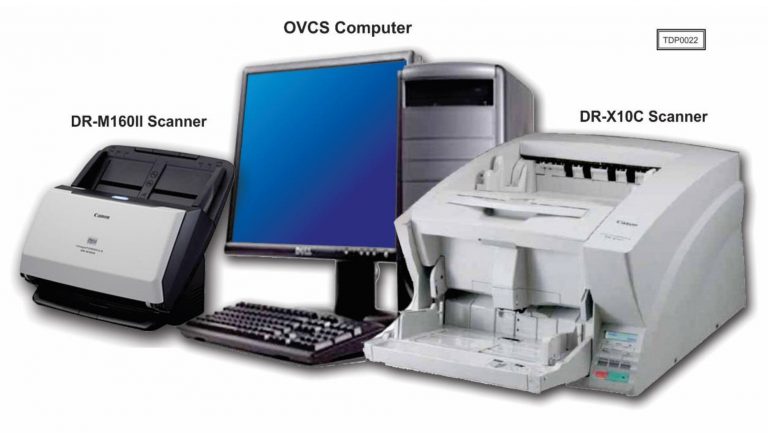 Once you have checked-In at the pollbook station and received your ballot go to a Ballot Marking Booth where a pen will be provided for you to mark your ballot. Follow the instructions at the top of your ballot. Fill in the oval to the right of the candidate's name of your choice. If you are writing-in a candidate's name please be sure to fill in the oval to the right of their name. Once you have marked your ballot take it to the OVO Scanner and insert it. (You may feed the ballot upside down to insure your privacy.) Wait until the scanner light turns from green to red back to green and the OVO screen thanks you for casting your ballot.
Unisyn Voting Solutions, Inc. is a wholly owned subsidiary of International Lottery & Totalizator Systems, Inc. On August 2, 2011, Unisyn announced a sales agreement with Henry M. Adkins and Son, Inc., under which Adkins will market, sell and provide services for Unisyn's OpenElect voting system suite. The Company designed the InkaVote Plus precinct ballot counter (PBC) which is currently used in Los Angeles County, California, and Jackson County, Missouri. The InkaVotePlus is now marketed by Election Systems and Software.