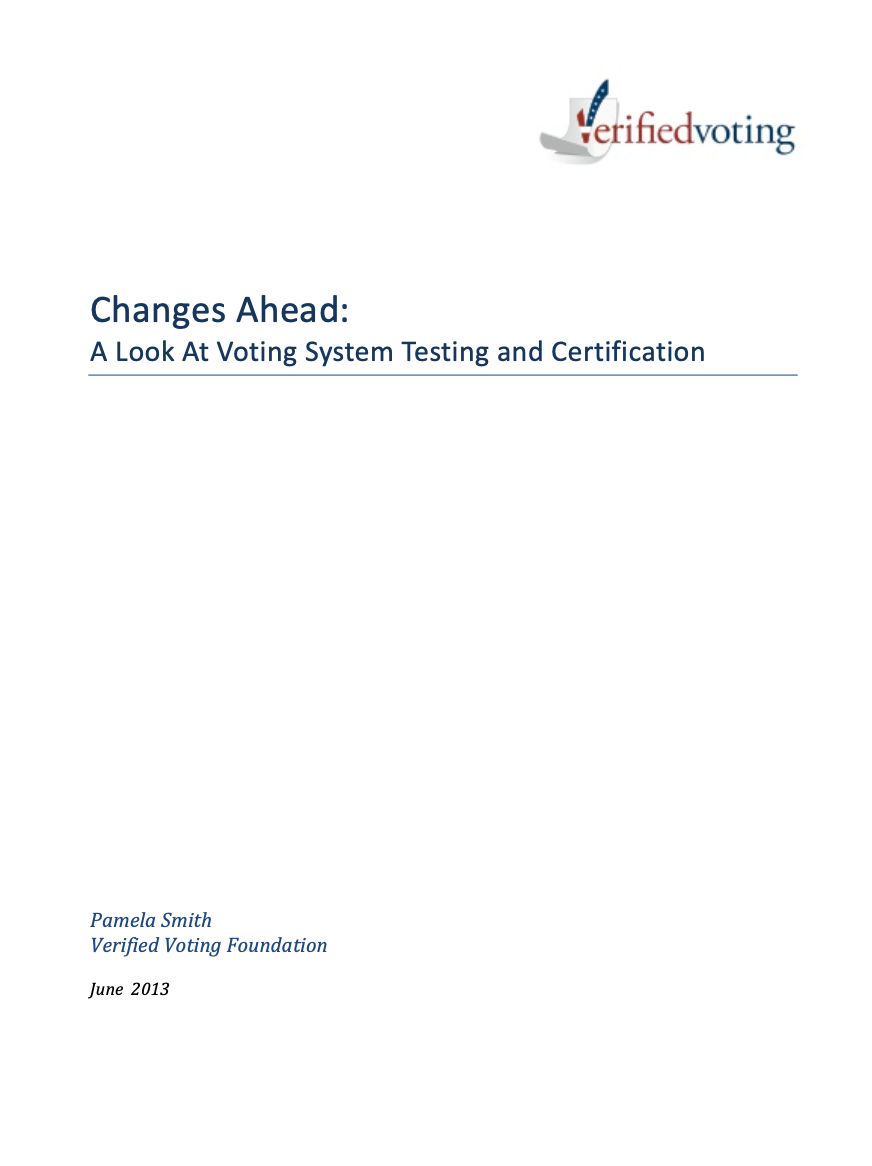 Changes Ahead: A Look at Voting System Testing and Certification
Date: June, 2013
Author: Pamela Smith
Issue: Voting Equipment
Publication Summary
There is a patchwork of rules and policies, which govern how voting systems are approved for use on Election Day. Though each state has its own requirements, many similarities exist.
This informal report provides a look inside that framework for voting system testing and certification in the states and the nation, and explores how California's current process fits into that framework. What do states do to approve a voting system? How do they do it? Who does it? What works well? It also examines potential changes to the framework: what processes or steps are not done but perhaps should be, to better ensure the security and usability of voting systems?
This is not intended to be a comprehensive statutory or regulatory review. Instead, examples of key elements of how technology is tested are included to further inform our understanding of voting system certification – even from outside of the voting machine realm. Included also are key recommendations and challenges that remain to be resolved.
Download the report to read more.