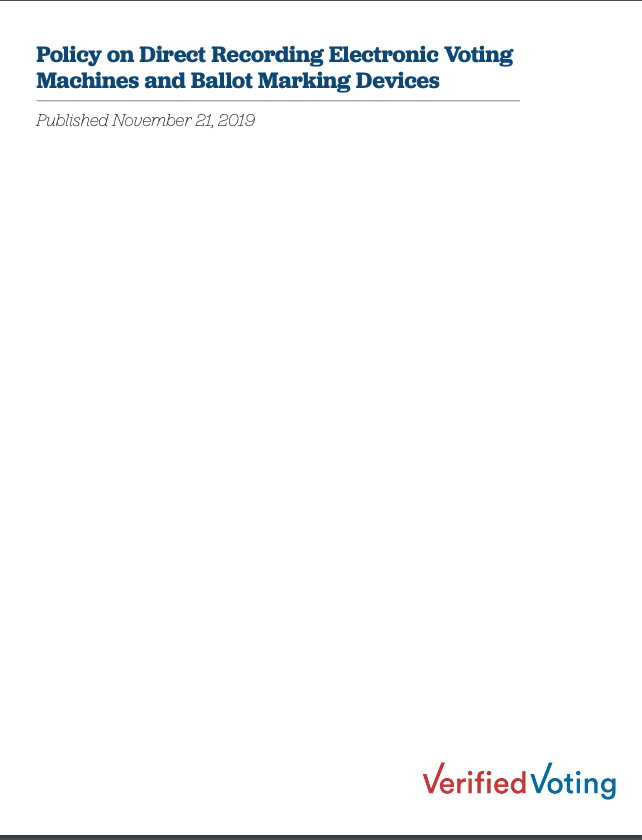 Policy on Direct Recording Electronic Voting Machines and Ballot Marking Devices
Date: November 21, 2019
Author: Verified Voting
Issue: Voting Equipment, Paper Records, Election Security
Publication Summary
The following is a policy statement issued by the staff of Verified Voting Foundation on the use of Direct Recording Electronic voting systems and Ballot Marking Devices.
Ahead of the 2020 presidential election, the U.S. finds itself again in the position of widespread deployment of a relatively newer voting technology — ballot marking devices ("BMDs"). Because devices vary widely, Verified Voting is explicitly stating our current views on evaluation, ongoing development and best practice deployment of this technology.
On November 21, 2019 we revised Verified Voting's Policy on Direct Recording Electronic Voting Machines and Ballot Marking Devices (August 2019) to remove a reference to parallel testing on page 8 of the original document.