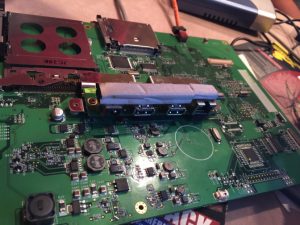 DEFCON Report on Machine Vulnerabilities Critical First Step in Raising Awareness, But to Secure Election Systems, States Must Adopt Paper Ballots
A new report on cyber vulnerabilities of our elections systems raises awareness of a critical issue, but in order to secure our elections, we need fundamental changes made at the state and local level. Verified Voting collaborated on the DEFCON Hacker Village to raise awareness of a chilling reality: our enemies have the will, intention and ability to tamper with our election infrastructure, potentially delegitimizing our elections and destabilizing our government. Verified Voting has known of this frightening possibility for years—we were founded in 2004, in the wake of election irregularities, to secure our democracy by ensuring that Americans' votes would be counted the way they intended to cast them.
We know from deep experience: protecting our election infrastructure is a national security issue, and if we don't act now, as former FBI Director James Comey has stated, 'They'll be back.' That's why Verified Voting has worked continuously with state election officials to safeguard their systems. Just last month, Verified Voting worked closely with Virginia's Board of Elections in their move to decertify and remove its insecure, untrustworthy paperless voting machines and replace them with voter-marked paper ballots.
In the coming year, we'll be focused on securing elections in states whose systems are similarly insecure– including New Jersey, where voters will choose a new Governor this November, and Georgia, where issues with the state's outdated machines flared in the 6th District Special Election earlier this year.
We look forward to working with cybersecurity experts, elections officials, and others to ensure that by this time next year, many more voters have the confidence in their elections and their democracy brought by a resilient and transparent voting system.