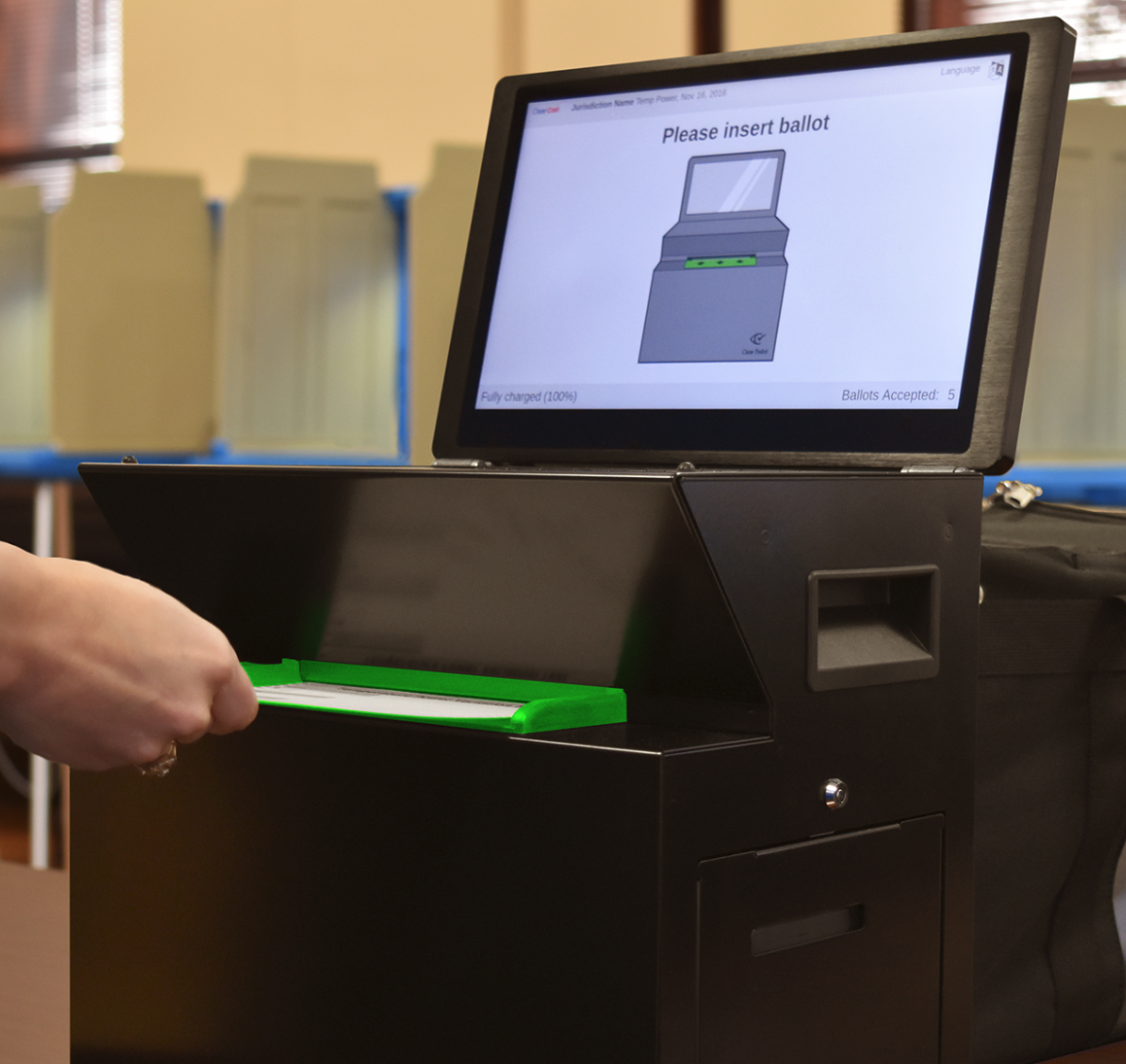 Clear Ballot
ClearCast and ClearCast Go
Make / Model: Clear Ballot ClearCast and ClearCast Go
Equipment Type: Hand-Fed Optical Scan Tabulator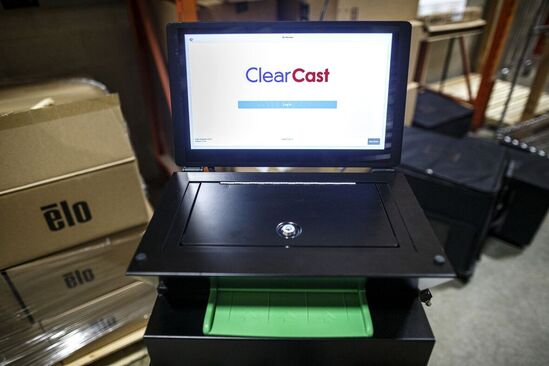 Clear Ballot's ClearCast is a ballot scanning device. It is used in polling locations with hand-marked paper ballots, which voters hand-feed into the scanner. Ballots can be inserted into ClearCast in any orientation: face up, face down, header first, or footer first. The device simultaneously scans the front and back of a paper ballot, interprets voter marks, and communicates any issues that require the voter's attention back to the voter through an LCD display. If the voter has marked too many choices in a race, the display lets the voter know this and offers the option to return the ballot for correction, or to cast the ballot. ClearCast can also be configured to return ballots with too few choices, or entirely blank ballots. After the voter has a chance to review any errors, the ClearCast scanner pulls the ballot through a motorized feed and deposits the ballots into an attached ballot bag. When the polls close, ClearCast can print out the race results and other information on a paper tape (if configured to do so).
ClearCast device is a scanning device only and does not have features that support marking choices on ballots, such as an audio-tactile controller. In 2022, Clear Ballot introduced the ClearCast Go, a smaller scanner with quicker scan times and a more intuitive user interface for poll workers and voters.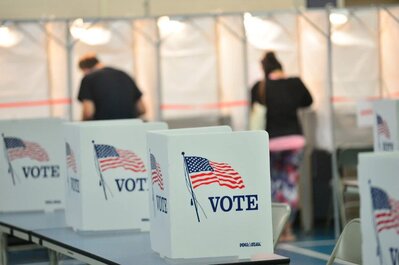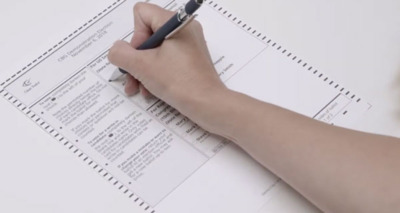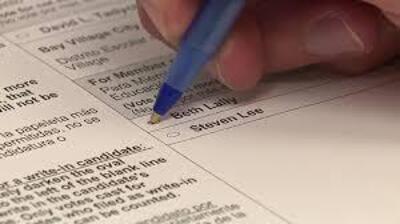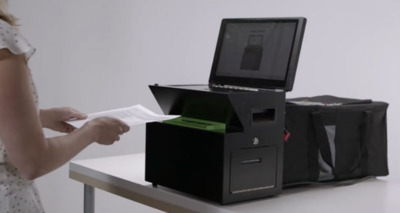 After you check in, a poll worker will hand you a ballot.
Take your ballot to a ballot marking station, where you will mark your ballot privately.
Completely fill in the oval next to each of your selections on the ballot.
Complete the front and back of all pages of the ballot.
Check that you have voted all the contests you want to vote and confirm your selections. You do not have to vote every contest.
Check the maximum number of candidates you are allowed to select for each office. Do not select more than the maximum number of candidates for each office. However, you may select fewer than the maximum number of candidates.
If you need to change a selection after you mark the ballot, ask a poll worker for a new ballot. Do not scan the ballot you want to change. Do not try to correct the ballot. Instead, give your spoiled ballot to the poll worker and make your selections again on the new ballot.
Take your completed ballot to the ballot scanner and insert it into the scanner. A poll worker may be nearby to help you.
If you see a message saying the ballot was NOT successfully cast, you may need to review your ballot again. If you do not understand the message on the screen, ask for help from a poll worker.
Your ballot is cast when you see a confirmation screen on the scanner.
Clear Ballot ClearCast Demonstration Video
ClearCast Demonstration for Pennsylvania's Dauphin and Perry Counties
Clear Ballot Group was founded in 2009 in Boston, Massachusetts. Clear Ballot's leadership team includes LArry Moore, formerly vice president of Lotus Development, Tim Halvorsen, co-founder of Iris Associates Inc. and Tab Iredale, formerly of Global Election Systems, Diebold Election Systems and Election Systems & Software.