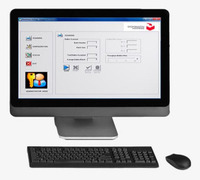 Dominion Voting Systems
ImageCast Central
Make / Model: Dominion Voting Systems ImageCast Central
Equipment Type: Batch-Fed Optical Scan Tabulator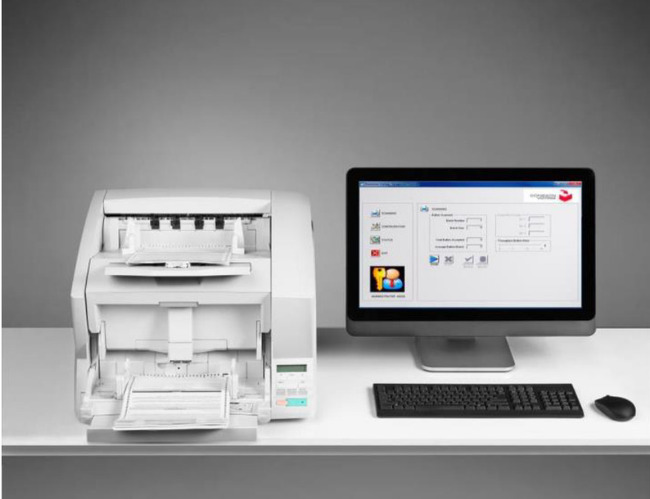 The Dominion Voting Systems ImageCast Central ballot counter system is a batch-fed central ballot scanner and tabulator using COTS hardware, coupled with custom-made ballot processing application software. The system is designed for use in a central scanning location, to process mail-in ballots. The ImageCast Central workstation is connected to the EMS Local Area Network for uploading results to the EMS server and the Adjudication module.
The ImageCast Central scanning system hardware consists of a combination of two COTS devices used together to provide the required ballot scanning processing functionality.
The ImageCast Central Workstation hosts the ImageCast Central application used for ballot image processing, election rules processing, and results transfer to the EMS Datacenter. The ImageCast Central workstation consists of the following components:Dell OptiPlex 9010 All-in-One, Intel Core i3 or higher, 4 GB RAM,500 GB hard disk,Windows 7 Professional SP1 64-bit PC workstation.
ImageCast Central can be used with several Canon scanner models to provide ballot scanning and image transfers to the local ImageCast Central Workstation, most often the Canon DR-X10C Scanner (pictured on the left). The ImageCast can also use Canon models DR-G1130, DR-G2140, DR-M160II and DR-M26 and the InterScan HiPro high capacity scanner.
Demonstration of the Dominion Democracy Suite before the Chicago Board of Elections

Presentation of the Dominion Democracy Suite for the Lebanon County, PA Board of Commissioners

Dominion Voting Solutions was founded in 2002 in Toronto, Canada by John Poulos and James Hoover. Dominion Voting Systems purchased Premier Election Solutions from Election Systems and Software in May, 2010 and Sequoia Voting Systems in June, 2010. After these acquisitions the company relocated to Denver. Sequoia and Premier voting equipment is found under the original manufacturer.