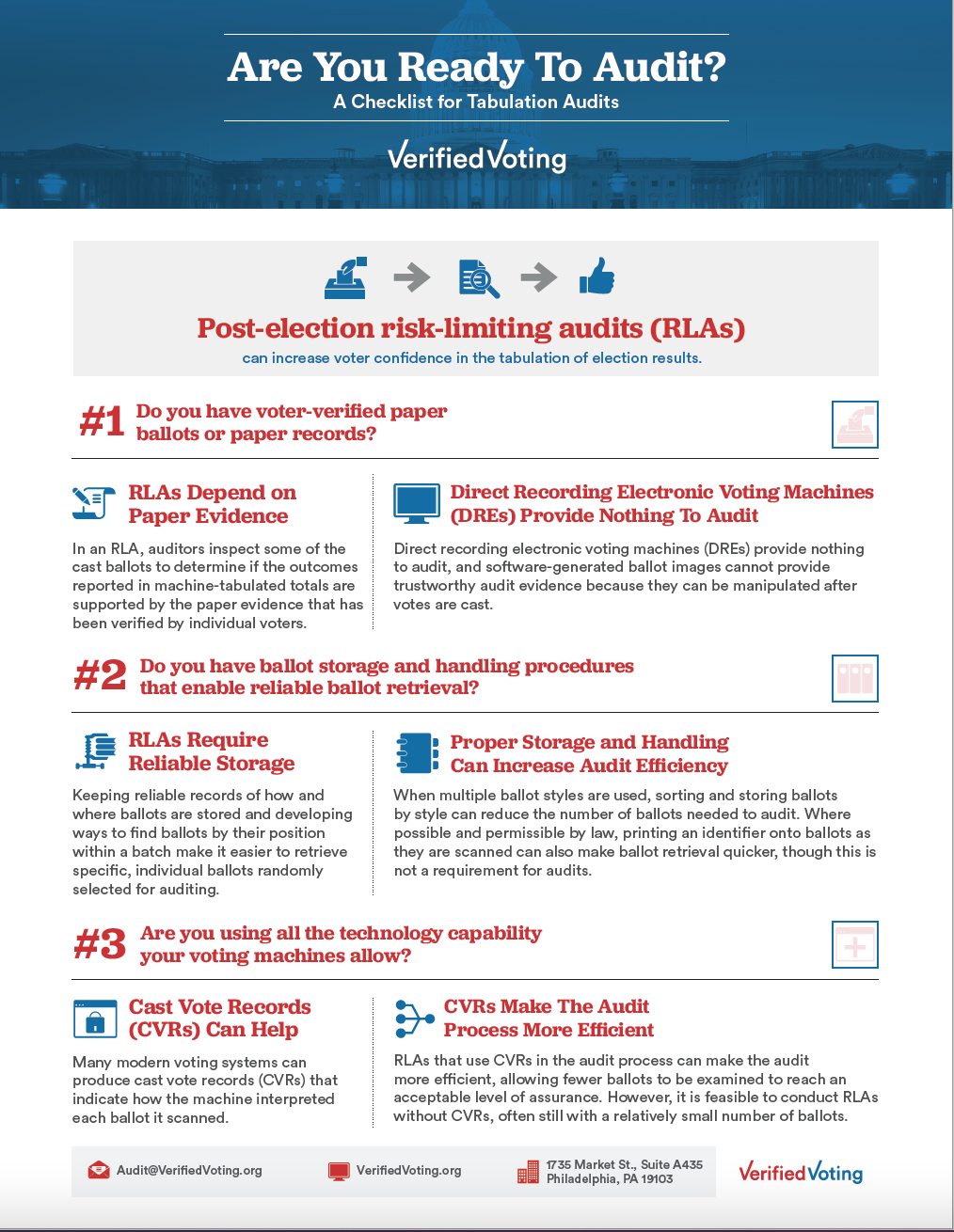 Are You Ready to Audit?
Date: October, 2018
Author: Verified Voting
Issue: Post-Election Audit
Publication Summary
A checklist for tabulation audits.
Post-election risk-limiting audits (RLAs) can increase voter confidence in the tabulation of election results. The right election processes can prepare your jurisdiction for this important step in safeguarding elections.