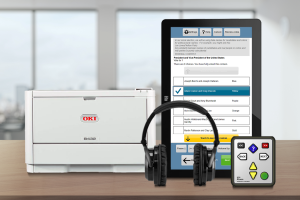 Clear Ballot
ClearAccess
Make / Model: Clear Ballot ClearVote
Equipment Type: Ballot Marking Device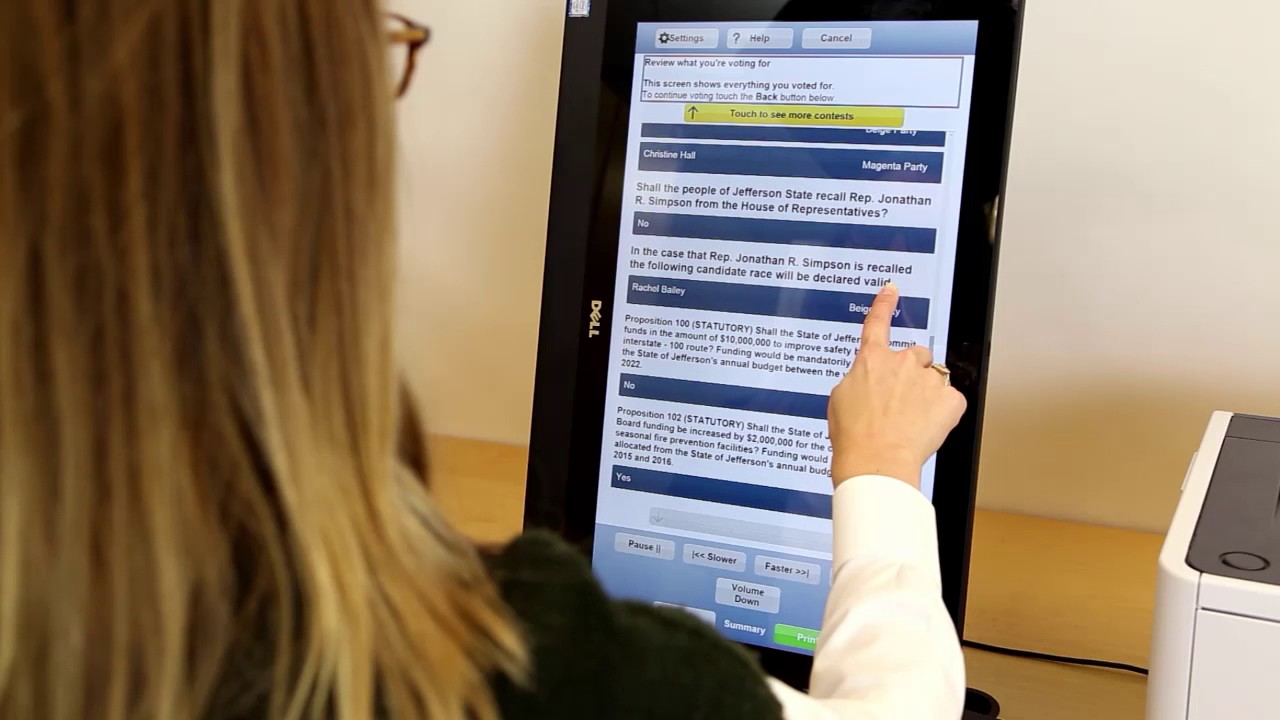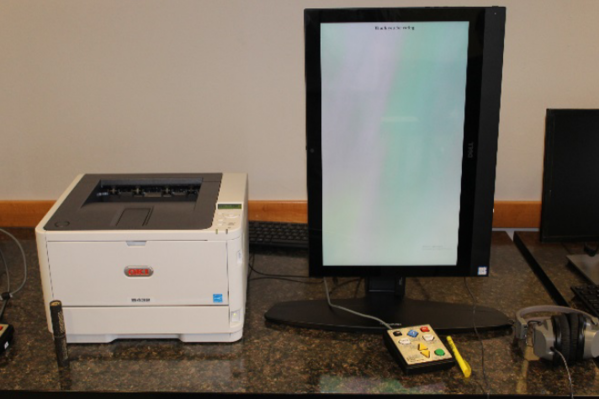 Clear Ballot ClearAccess is an accessible ballot marking device that combines touchscreen voting with an attached commercial-off-the-shelf printer. Clear Access is often used to support accessible voting in jurisdictions with paper ballots for in-person voting; in contrast to the general voting population, if a voter cannot hand-mark a ballot with a pen, ClearAccess has accessible features that allow the voter to choose selections through an electronic interface, and to print a marked ballot when complete.
ClearAccess supports accessible voting through a tethered/attached Audio-Tactile Interface (ATI), which is a "game controller" style console that allows voters to move through the ballot, a select button to mark choices, and other tactile buttons. The ATI can also support headphones for voters who are blind or visually impaired, or paddles or sip-and-puff devices for voters with dexterity impairments.
ClearAccess prints marked ballots in a full-sized traditional format (i.e. columns, ovals, etc.). Unlike other ballot marking devices, ClearAccess does not print "summary" format (i.e. "choices only") ballots, and it does not encode voter selections in QR codes.  It prints ballots in the same format as ballots used by voters who will hand-mark their choices.
ClearAccess does not have scanning or tabulating capabilities; it is a marking device only. Accordingly, once ClearAccess prints a ballot, the voter must cast the ballot through a scanner (typically, Clear Ballot ClearCast).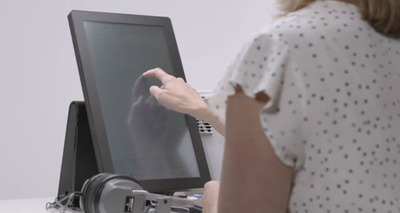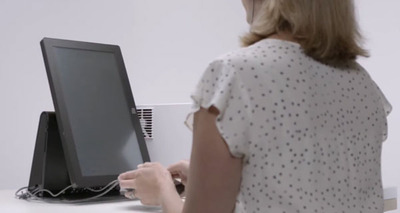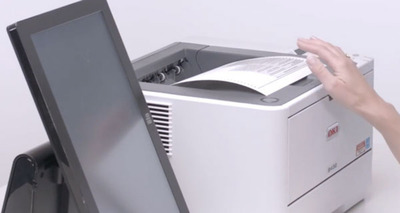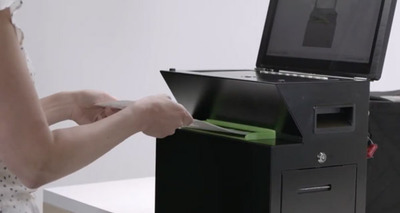 After you check in, a poll worker will direct you to a voting station and set you up with a ballot marking device.
Make your selections by touching the screen.
You can use the NEXT and BACK buttons at the bottom of the screen to switch between contests.
Check that you have voted all the contests you want to vote and confirm your selections. You do not have to vote every contest.
Check the maximum number of candidates you are allowed to select for each office. You may select fewer than the maximum number of candidates
If you are satisfied with your selections, touch the PRINT button on the screen.
Confirm your selections on the printed ballot.
If you want to make a change after the ballot is printed, you will need help from a poll worker to start over. Give your spoiled ballot to the poll worker.
Take your printed ballot to the ballot scanner and insert it into the scanner. A poll worker may be nearby to help you.
If you see a message saying the ballot was NOT successfully cast, you may need to review your ballot again. If you do not understand the message on the screen, ask for help from a poll worker right away.
Your ballot is cast when you see a confirmation screen on the scanner.
Clear Ballot ClearAccess Tutorial
ClearAccess Voting Instructions
Clear Ballot Group was founded in 2009 in Boston, Massachusetts. Clear Ballot's leadership team includes LArry Moore, formerly vice president of Lotus Development, Tim Halvorsen, co-founder of Iris Associates Inc. and Tab Iredale, formerly of Global Election Systems, Diebold Election Systems and Election Systems & Software.